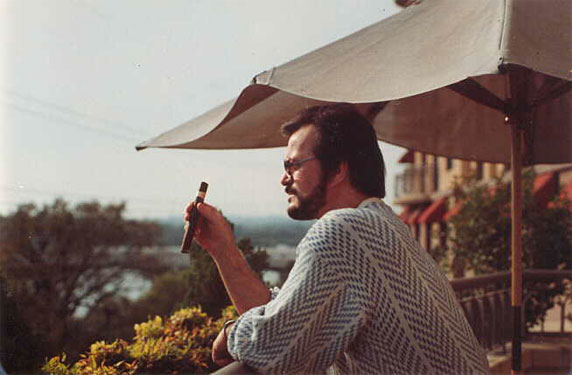 "It would be difficult to decide in my roller coaster existence, just when I had my 'Best Day.' Perhaps it was when I married my present wife, Vera. Or the day when my three children were born. Certainly the day I came away cancer-free from a prostate operation stands near the top. For now, everyday seems as if it should be the best day of them all.
I like to think of them as such."
Robert Goulet March 20, 1996


THE MAN WAS SILENCED BUT THE VOICE LIVES ON
Before the respirator was inserted in to the golden throat his beautiful blue eyes filled with tears. He focused on Vera and said:
"You are my life. I love you."
"And you know how much I love you"

His eyes never left hers and after a long, long pause he turned to the doctor and said:
"Hey doc, let's go, but watch my vocal chords"
Twenty-two days later he took his last breath.
Mr. Goulet passed away on October 30, 2007 of Pulmonary Fibrosis. His wife Vera was at his side. She held a memorial service shortly after at the Roman Catholic Shrine of The Most Holy Redeemer in Las Vegas, Nevada where she and Mr. Goulet resided. The service was open to the public and truly was a celebration of his life and career and was attended by hundreds of his friends and fans. Click the icon below to view the service program.