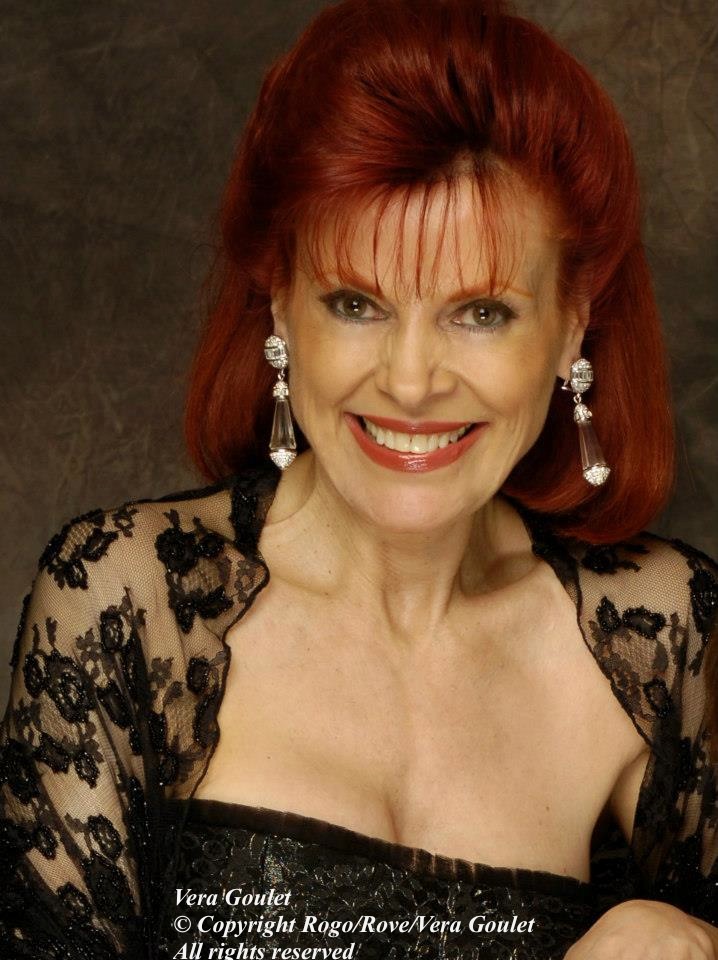 Vera Goulet
Robert and Vera were married in 1982. Although they spent much of their lives on the road, Vera treasured the time they shared in their Las Vegas home where she and Robert enjoyed quiet moments with their dogs and cats. Her hobbies are collecting paintings, sculpture and antiques, also painting, reading, and writing.
Robert and Vera were very actively involved with their local community in Las Vegas, supporting the arts as well as many charitable, humanitarian, environmental and social issues worldwide, which Vera quietly continues to do. It was evident to friends and strangers just by seeing them together that Robert and Vera shared a unique love, which some people will never experience in their lifetime. They were inseparable until the very end.
On October 30, 2007 pulmonary fibrosis silenced the big-voiced baritone. Vera was with him constantly during his hospitalization and held his hand until his last breath. Robert and Vera were married in 1982.
She continues to keep Robert's legacy alive and is working on various projects, including compiling albums of Robert's never previously released recordings, Robert's autobiography and poetry.